Having a digital marketing strategy is the key to building an effective online presence that allows you build awareness, credibility and make money selling your offers. Every business owner who chooses to leverage their specific combination of digital platforms to attract interested consumers gets to participate in their business growth every time they show up online.
But what happens if you've hit a plateau with your online business growth? How do you know if it's time for a new approach? What if things are going well, but you want to see more growth? It may be time to revamp your digital marketing strategy, because the success of your business may depend on it.
An ineffective strategy is just as bad as not having a strategy at all (in my opinion), but it can be hard to know if it's time for a change course. To help you figure out if it's time to update your strategy, there are a few questions to ask and answer that can clear things up for you.
1- What are your goals? Are your goals clearly stated to help you maintain accountability and focus? Prior to getting to the strategy, make sure you're clear on what you actually want to achieve. Without a vision, your business will perish.
2- How effective is your current digital marketing strategy for supporting your business goals? When you have performance measures to help you determine the impacts of your activities, it becomes easier to know if you're meeting the mark or not. Your strategy is a blueprint that allows you to build the reputation and awareness that you want for your business online, connect with more of your intended customers. If you desire changed outputs for your business you'll need to know where you have room to change your inputs.
3- How much time does it take to implement your current digital marketing strategy? If you find that your marketing activities are requiring more and more of your time, ask yourself how you can improve your productivity with tools or updated workflows. This may also be an opportunity to recognize if it's time to hire or adjust the duties and responsibilities of your team.
4- Are you willing to change? Once you're aware that your digital marketing strategy isn't doing what it's supposed to do for your business, it's your responsibility to course-correct, but change is hard and doesn't happen overnight. Be honest about whether you're open to doing what's necessary in order to grow your business, recognizing that your unwillingness will have an impact on your business.
5- What has changed on the platforms you've been using? At the time of this post, Instagram has recently announced that they're shifting away from being a photo sharing app and leaning in to entertainment and video and Facebook just announced they will be testing Reels very soon. When your go-to channel changes, you have a choice: to keep doing what you've been doing or get in alignment with what's new. In this live broadcast I mentioned that I recently shifted my strategy to prioritize Instagram because I saw the organic growth opportunity. Once I recognized that my organic efforts weren't getting the same results on one platform, I shifted to focus on another platform. (Disclaimer: I didn't abandon the first platform, the drop in reach & engagement prompted me to create a new strategy for it.)
6- Lastly, how have the needs, habits and interests of your audience changed? When you consider a global pandemic, job losses, uprisings and racial reckonings across the world, your intended customer probably looks at things differently these days. As a leader you have an opportunity to meet them where they are with your offer, but you'll have to acknowledge that their perspectives and preferences might not be what they used to be.
It's easy to get stuck in a rut when you're working with the same digital marketing strategy day in and day out. While repetition can be beneficial for building familiarity with a digital marketing strategy, it can also lead to stagnation and boredom. Whether you want to grow a business or simply keep up with the competition, noticing when it's time to change your digital marketing strategy is a key part of success.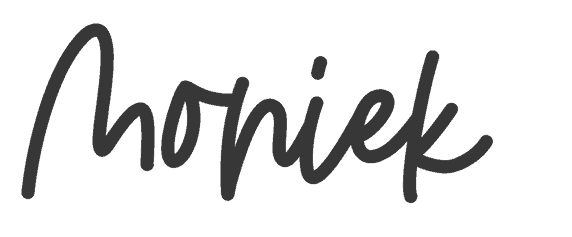 P.S. I regularly send out emails where break down marketing lessons from big brands so you can figure out how to apply them to your business. Check out this live broadcast about Beyonce, video about Marvel post-credits and blog post about Tyra Banks' amusement park to see what I mean. Click here to get on my list and start receiving my #StrategyDecoded emails!