Stop Publishing Content that Nobody cares about.
Get your roadmap of strategic topic ideas to fill your content funnel!
Customized blueprint with content topics that escorts interested buyers through your funnel 
One-on-one Orientation Session with Master Content Strategist
Step-by-step instructions on creating and repurposing the content that positions your product for sale
Use your content to snatch attention, position yourself as a trusted authority and sell more of your product! 
FINALLY enjoy the confidence in knowing that you're publishing the right content that gets you more engagement and leads who are interested in what you're selling
Using your Content to Cash Blueprint, you can plan to be in the right place at the right time with the right message for your audience.
You know what I don't like? When coaches and consultants tout their own success as a mark of how well they've done. 
You know what I love? REAL LIFE client success stories.
If you've never heard of me or the Content to Cash Blueprint, check out the success stories below. These entrepreneurs are shining stars, the hall of famers, who have allowed me to support their success with a Content to Cash Blueprint.
What's even more powerful about these testimonials is none of these people are "special".
No exclusive credentials
No special connections or friends in high places
No special secret advantage
They said "Yes!" to their content marketing breakthrough, and so can you.
You believe in the power of content marketing for growing your business
You want to improve your content marketing efforts
You're an action taker
You're open to new ideas and concepts to apply to your content marketing
You aren't clear on the product you're selling or who your ideal customer is
You don't believe that content marketing will work for your business
You aren't ready to invest and do the work in your marketing
You're afraid to try new things
With the confidence in knowing that you're creating the right content, you can step into your role as a leader and have the peace of mind knowing EXACTLY how to repurpose your content to amplify your message and reach even more of your intended customers. 
Hey, I'm Moniek!
I wouldn't say I am a genius in Content Marketing Strategy, but the hundreds of small business owners and entrepreneurs I've helped get off the content strategy struggle bus to creating content consistently that attracts interested buyers would probably disagree.
It's just one of the benefits of supporting so many people to being consistent with their content and making money with their messages after they've spent countless hours, days, weeks, months and even  years looking for a solution. 
But this wasn't always me. Before I threw myself into the world of Content Marketing Strategy I was Operations Analyst for a Government Contractor Company and it was a long road  to get to where I am today.
So, that's why they would call me expert. I'm incredibly proud my work, and of them.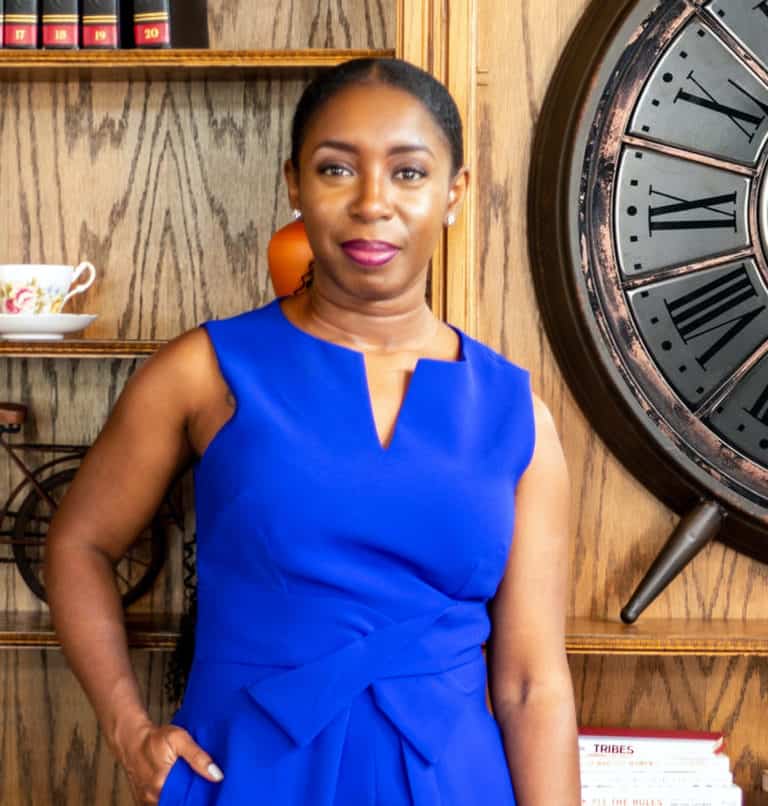 So How Does This Work?
Step 1: Provide the required business information after placing your order. The investment for your customized Content to Cash Blueprint with strategic content topics to prepare your customer to buy your product is $497.   
Step 2: Our team builds your customized Content to Cash Blueprint using the information you provide and you'll know EXACTLY what content to create for the next four months to fill your content funnel and position your product for sale.
Step 3: Schedule your 50-minute Orientation Session with Moniek to review your customized blueprint and end your content confusion.
Step 4: Follow your customized blueprint to create strategic content for the next four months that supports your business objectives (and positions your products for sale). 
Step 5: Start getting the results you're looking for and the sales you want using your content!